Jan 4 2019 7:07PM GMT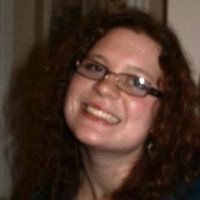 Profile: Kaitlin Herbert
Tags:
Software-defined WAN (SD-WAN) is a technology that distributes network traffic across wide area networks (WAN) that uses software-defined networking (SDN) concepts to automatically determine the most effective way to route traffic to and from branch offices and data center sites. Continue reading…
Quote of the Day
"Whether in the throes of SD-WAN issues or preparing for the future, it's important for organizations to have practical steps to follow when taking on SD-WAN troubleshooting." – Terry Slattery
Learning Center
Network security, SD-WAN suppliers revamp branch security
Traditional network security providers are venturing into the SD-WAN space by integrating SD-WAN capabilities into their existing firewalls. Learn more about how security, SD-WAN and branch networks are evolving.
What to consider when integrating SD-WAN and ITSM tools
Although SD-WAN technology can provide valuable network visibility, it doesn't always offer the level of insight IT teams want. Learn how enterprises are looking to ITSM tools to help and where the integration with SD-WAN falls short.
A deep dive into SD-WAN troubleshooting and monitoring
Effective SD-WAN troubleshooting means IT teams need to understand the devices, connectivity, topology and more. It also helps to have a process in place before problems arise. Consider these practical troubleshooting and monitoring steps when dealing with SD-WAN issues.
The future of SD-WAN moves away from stand-alone product
It's the time of year when our expert dives into predictions about the future of SD-WAN technology. While market consolidation and shifting MPLS roles aren't radical expectations, 2019 will likely see SD-WAN move away from a stand-alone product into a feature set.
'Best-of-breed' SD-WAN option supersedes big boxes, expert says
SD-WAN options are varied and diverse, from managed SD-WAN and do-it-yourself to 'best-of-breed' strategies and one big box that combines functionality. Learn why one expert thinks integrating features from multiple vendors makes sense.
Trending Terms
WAN
software-defined networking
overlay network
MPLS
WAN optimization
IPsec
SD-branch
Quiz Yourself
The survey results taught us that one in three network administrators ____ interested in learning more about software-defined networking.
a. was
b. were
Answer