Jan 7 2019 7:10PM GMT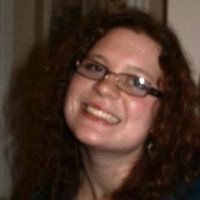 Profile: Kaitlin Herbert
Tags:
SD-branch is a single, automated, centrally managed software-centric platform that replaces or supplements an existing branch network architecture. Continued…
Quote of the Day
"Applying software-defined technologies to branch networks simplifies network operations by consolidating WAN connectivity, network security, Wi-Fi and the local area network in a single platform that's easy to deploy and manage." – Lee Doyle
Learning Center
SD-branch network concept as next stage of WAN connectivity
The concept of a software-defined branch network, or SD-branch, is becoming more possible, as SD-WAN technology improves and network architecture evolves.
Software-defined branch networks: Why and how to do them
Software-defined networking works well for branch networks. But do you know how to reap all the potential benefits of the software-defined branch?
How your SD-WAN appliance can consolidate the branch stack
The current generation of SD-WAN appliance promises accelerated consolidation of the branch stack. Learn how to do it right and reap the benefits.
How to get your branch network up and running
New technologies can make setting up the branch network more effective and post-launch operations smoother. Learn how SD-WAN and other new technologies can make the networking pro's job a little easier when it opens to branch office operations.
Aruba taps ClearPass, Central for SD-Branch management
Aruba has introduced a software-defined branch offering that works with Aruba ClearPass and Central for management. The SD-Branch technology includes SD-WAN within a gateway appliance.
Trending Terms
WAN
software-defined networking
SD-WAN
branching
virtual network functions
WAN optimization
Quiz Yourself
The survey results taught us that one in three network administrators ____ interested in learning more about software-defined networking.
a. was
b. were
Answer