Dec 4 2017 5:34PM GMT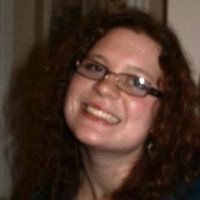 Profile: Kaitlin Herbert
Tags:
Scratch is a free object-oriented software development kit (SDK) that allows children age 8-16 to create animations, interactive stories, games and music without needing to know a specific programming language. Continued…
Quote of the Day
"The assumption that no-code/low-code platforms only create subpar applications is a direct result of their ease of use." – Zachary Flower
Learning Center
What's with cybersecurity education? We ask Blaine Burnham
Read our Q&A with Blaine Burnham, a former NSA manager who developed cybersecurity education programs at Georgia Tech and other universities.
IT education in schools is still not working – and that's a huge problem for the digital economy
There is a real danger that technology education in schools will wither and die, with all the risks that brings to the UK's digital skills, research and innovation capabilities.
Sanderson and Code First: Girls – facing my coding fears
Clare McDonald attended a Code First: Girls coding taster session to learn more about coding education in an inclusive environment.
The power of no-code/low-code platforms
Learn about the latest no-code/low-code platforms. Tech expert Zachary Flower discusses how they can improve productivity and usability.
No-code/low-code app development evolves from loathed to loved
Forward-thinking CIOs have turned a corner and come to use no-code/low-code app development tools for better business project success.
Trending Terms
software developers kit
object-oriented programming
low-code/no-code development platform
hard skills
citizen development
script
Writing for Business
It's typically difficult to _______ programmers to document their code, even though it makes it easier to work within the future.
a. convince
b. persuade
Answer