Aug 7 2017 5:49PM GMT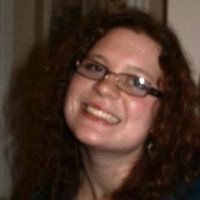 Profile: Kaitlin Herbert
Tags:
Schrödinger's cat is a famous illustration of the Copenhagen interpretation of superposition in quantum theory. Continued…
Quote of the Day
"Besides transforming material science, quantum computing could lead to significant developments in artificial intelligence and allow for search or analysis of much more data than can be handled by today's most powerful machines." – David Cory
Learning Center
IBM readies quantum computing as a service
A universal quantum computer, available via the cloud, offers the potential for researchers and enterprises to tackle computationally impossible problems.
Can IBM fast-track quantum computing via the crowd?
IBM hails its new cloud-enabled quantum computing service as the birth of the quantum age of computing. Also in Searchlight: Facebook rewards 10-year-old for ethical hacking.
Quantum computing drives the future for Volkswagen
In this week's Computer Weekly, Volkswagen's global CIO explains how the car giant is using quantum computing to drive the future of transport.
Google snaps up startup in push to master computer vision
With its purchase of Moodstocks, a machine learning-based image recognition startup, Google keeps pushing into the next frontier — computer vision. Also: C-level exit at Microsoft.
Three CIO communication tips that will change the way you lead
Mark Jeffries argues that knowing these three communication assumptions will turn CIOs and senior IT leaders into better communicators.
Trending Terms
quantum computing
superposition
quantum theory
entanglement
uncertainty principle
Writing for Business
Wave-particle duality is a fundamental __________ of quantum theory.
a. principle
b. principal
Answer