May 3 2017 7:08PM GMT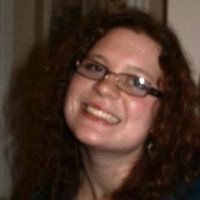 Profile: Kaitlin Herbert
Tags:
Salesforce Einstein is artificial intelligence (AI) technology that has been developed for the Salesforce Customer Success Platform. Continued…
Quote of the Day
"Einstein is only going to be as good as they tune the algorithms for their use cases to be. One set of rules doesn't apply to all people. When AI can start to understand our personalities, I think we have a winning situation." – Alan Lepofsky
Learning Center
What the Einstein-Watson merger means for Salesforce and IBM
The Salesforce and IBM team up between Einstein and Watson will shake up the cloud AI market, explains expert Scott Robinson.
Speculation abounds over features of Salesforce Einstein
Speculation abounds about the features and purpose of Salesforce Einstein. You'll learn more in September and at Dreamforce in October.
Salesforce upgrades include heavy dose of Einstein
Salesforce upgrades bring AI functionality to its cloud products, but questions remain whether companies with unorganized or little data can take advantage.
Three ways Salesforce Einstein can enhance workplace analytics
Can Salesforce Einstein make an impact on routine business operations? Expert Scott Robinson looks at three ways the AI platform can affect workplace analytics.
Einstein-Watson merger seen enhancing AI, customer sentiment analysis
AI, BI and big data coupled with social media sentiment analysis tools show potential for marketing automation and next-generation sales.
Trending Terms
AI
predictive analytics
Salesforce Customer Success Platform
machine learning
deep learning
CRM
Writing for Business
Although some parts of the consumer industry are adept at using artificial intelligence apps practically and profitably, most businesses are slow to ________ and implement AI.
A. except
B. accept
Answer