Nov 28 2018 7:14PM GMT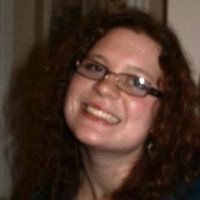 Profile: Kaitlin Herbert
Tags:
Sales force automation (SFA) software is programming that streamlines the collection, analysis and distribution of data in a sales pipeline. Continued…
Quote of the Day
"Sales force automation (SFA) handles the basics of sales execution programs, like managing accounts, deals, forecasts, sales activity recording and lead management." – Bridget Botelho
Learning Center
Zendesk CRM moves beyond customer service into CX
Signaling a substantial transition from exclusively customer service, Zendesk CRM is the customer service vendor's answer to users' demand for a CX suite that extends to third-party tools.
AI sales technology trends for 2019 and beyond
Learn how emerging AI automation in sales technology will take the guesswork out of processes by using customer data to prescribe next best actions, qualify leads and make reliable sales forecasts.
How to pick the right mobile sales force automation app
Companies shouldn't rush into buying mobile sales force automation apps, but rather base the purchase on how teams really work — and on business goals.
Smart contracts on blockchain the next wave of CRM automation
Smart contracts on blockchain are an emerging option for the automation of goods and services delivery as companies seek to reduce paperwork and manual processes.
This is the year CRM AI remakes sales automation
The hype behind CRM AI for improving sales automation has been very noisy. Next year will be the payoff, as AI-driven processes become part of everyday workflows.
Trending Terms
CRM
marketing automation
sales enablement
sales lead
sales pipeline
customer experience management
Quiz Yourself
The question on everyone's _____ is how to improve customer experience and cut costs at the same time.
a. minds
b. mind
Answer