Nov 9 2018 6:14PM GMT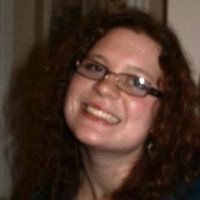 Profile: Kaitlin Herbert
Tags:
Rugged DevOps is an approach to software development that places a priority on ensuring that code is secure at all stages of the software development lifecycle. Continued…
Quote of the Day
"It's possible to develop code that's even more secure than before the move to DevOps if you approach DevOps and security properly." – Johna Till Johnson
Learning Center
Best practices for DevOps compliance and reusability
To get to a compliant model-driven approach, organizations should follow these best practices for DevOps. Your DevOps model should be compliant an reusable in order to scale.
Help ops to begin a DevOps implementation the right way
Everyone knows a successful DevOps implementation can be tricky. Stephen Bigelow outlines how ops pros newly introduced to DevOps should proceed.
The secret to DevOps test automation? Pick your battles
DevOps test automation is perhaps the biggest sticking point in any company engaged on the path. But an Australian-based app maker may have the right idea. Here's how Airtasker came to understand test automation is not all or nothing and why this will matter to your organization.
DevOps security takes on the dark side of digital transformation
Immature digital transformation efforts expose the global economy to the risk of security breaches, with serious impacts that rival the 2008 financial crisis. Enterprise DevOps security efforts might reduce that risk, but must overcome skills shortages and industry inertia.
DevOps security requires new mindset and tools for visibility, automation
DevOps security has to be as close to continuous as possible. Early DevOpsSec adopters share tips on how to defend the cloud's continuous improvement model.
Trending Terms
waterfall model
DevOps engineer
continuous software development
pen testing
DevOps 2.0
DevOps as a service
Quiz Yourself
Once the business owner saw the benefits of attending an ______________ improved.
A. Agile retrospective, his participation
B. Agile retrospective his participation
Answer