Oct 19 2018 4:52PM GMT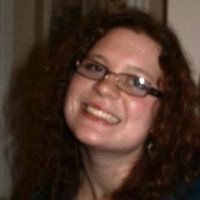 Profile: Kaitlin Herbert
Tags:
Robotics quotient (RQ) is a way of scoring a company or individual's ability to work effectively with robots, just as intelligence quotient (IQ) tests provide a score that helps gauge human cognitive abilities. Continued…
Quote of the Day
"Robotics quotient enables CIOs to identify gaps or areas where you need to prioritize resources before you make a big bet on automation and AI." – J.P. Gownder
Learning Center
Success with automation and AI requires a high 'RQ'
CIOs who want to succeed with deploying automation and AI in the enterprise need to develop their robotics quotient if they want to be successful.
IoT and robotics, evolving together
Though still in early adoption stages, IoT and robotics work hand in steel hand. Read on to learn the benefits of adding smarts to robotics for automation.
Forget Hollywood's AI promises, results are what inspires next-gen tech pros
A new generation of workers flocked to HubWeek 2018 to hear panelists tackle the stigma of AI in the workplace. Their tip? Lose the glamour and focus on the scope of technology.
New deep learning algorithms could improve robot sight
The world is filled with unpredictable events. Self-driving cars and other real-world robot navigators are not very good at dealing with that kind of complexity. Carnegie Mellon's David Held is developing deep learning algorithms to do something about that.
Robotic process automation can speed payer claims processing
Robotic process automation can make claims processing more efficient for health insurance payers and providers by minimizing the human labor factor.
Trending Terms
robotic process automation
AI
probabilistic robotics
industrial automation
robot economy
smart machines
Quiz Yourself
Before I invest time and money in a certification for mechatronics, I want to seek ______ from someone at the Robotic Industries Association (RIA).
a. counsel
b. council
Answer