Jan 11 2018 2:57AM GMT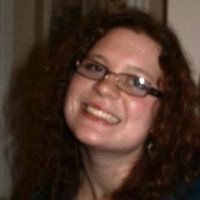 Profile: Kaitlin Herbert
Tags:
Robotic process automation (RPA) is the use of software with artificial intelligence (AI) and machine learning capabilities to handle high-volume, repeatable tasks that previously required humans to perform. These tasks can include queries, calculations and maintenance of records and transactions. Continued…
Quote of the Day
"RPA is part of a broader spectrum of automation that ranges from simple scripts and macros to still-emerging cognitive platforms that merge automation and artificial intelligence." – John Moore
Learning Center
Master the seven key DevOps engineer skills for 2018
In 2018, new DevOps engineer skills, like mastering automation and IoT, are going to change what it means to work in a DevOps shop.
From blockchain to RPA: A look at cutting-edge tech and the enterprise
In this CIO Essential Guide, learn about four cutting-edge technologies that could give your company the upper hand over industry competitors.
'Proof of value' — not proof of concept — key to RPA technology
Companies interested in robotic process automation (RPA) technology get fixated on proving it works, not its business value. Here's how to fix that.
What IT automation trends mean for the future of the shop
Tech has enabled everyone to be technical. What does that mean for the IT department? Here's why IT automation trends are just the beginning of the changes.
CRM machine learning leaps forward, assisting process automation
Companies in communications, financial services and other verticals can benefit from CRM machine learning driving AI and analytics.
Trending Terms
machine learning
screen scraping
digital transformation
software robotics
robot economy
digital labor
Writing for Business
The promise of automation is that people will need to work _____ hours.
a. fewer
b. less
Answer