Mar 16 2018 4:47PM GMT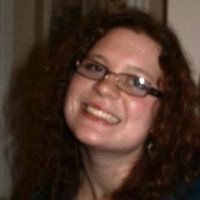 Profile: Kaitlin Herbert
Tags:
Robotic process automation (RPA) is the use of software with artificial intelligence (AI) and machine learning capabilities to handle high-volume, repeatable tasks that previously required humans to perform. Continued…
Quote of the Day
"When we talk about RPA, this is really digital labor in the truest sense, meaning, once you implement it, the virtual engineer will take care of it end to end." – Gerson Benker
Learning Center
Robotic process automation software unites vendors, partners
As robotic process automation software deployments grow in sophistication, vendors are teaming with channel partners to tap the market opportunity.
'Proof of value' — not proof of concept — key to RPA technology
Companies interested in robotic process automation (RPA) technology get fixated on proving it works, not its business value. Here's how to fix that.
What IT automation trends mean for the future of the shop
Tech has enabled everyone to be technical. What does that mean for the IT department? Here's why IT automation trends are just the beginning of the changes.
How to create the best RPA architecture
Robotic process automation can be a key component of a digital transformation initiative. Here's how to build an RPA architecture that delivers results.
Digital labor transforms IT, but not without careful prep
Carestream IT chief Gerson Benker talks about his experience with robotic process automation and how outsourcing experience helps when deploying digital labor.
Trending Terms
AI
machine learning
screen scraping
digital transformation
IT automation
supply chain management
Writing for Business
The promise of automation is that people will need to work _____ hours.
a. fewer
b. less
Answer