Jun 7 2018 5:35PM GMT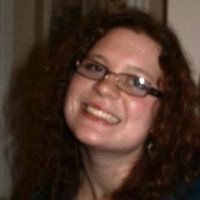 Profile: Kaitlin Herbert
Tags:
Robotic personality is an advanced aspect of artificial intelligence (AI) in which smart machines display idiosyncratic human behavior. Continued…
Quote of the Day
"When service levels increase, so will customer expectations, along with greater reliance on AI for hyper-personalized customer service." – Bridget Botelho
Learning Center
AI for customer service at the peril of personal relations
Companies are relying more on AI for customer service to deliver personalized customer experiences, while cutting personal interactions out of the equation.
Understanding artificial intelligence for retail customers
Channel partners are finding opportunities to provide artificial intelligence for retail customers.
Cognitive computing in healthcare mends doctor-patient gaps
In the era of medical specialization, cognitive computing in healthcare and big data aggregation can bridge the widening gap between doctors and patients.
Software robots transforming IT services industry
Software robots provide a dual opportunity for IT service providers that help clients use robotic process automation and also deploy it internally.
Alec Ross on how cognitive robots will change the world
Tech policy expert Alec Ross discusses how cognitive robots will impact the labor market and why the U.S. is positioned to capture tomorrow's industries.
Trending Terms
anthropomorphism
Analytical Engine
machine learning
chaos theory
artificial personality
android
Writing for Business
Before I invest time and money in a certification for mechatronics, I want to seek ______ from someone at the Robotic Industries Association (RIA).
A. counsel
B. council
Answer