May 23 2018 7:31PM GMT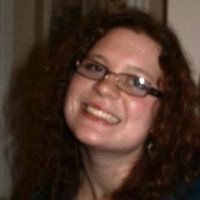 Profile: Kaitlin Herbert
Tags:
Robojournalism is the use of software programs to generate articles, reports and other types of content. Continued…
Quote of the Day
"Humans are, frankly, much, much better at adding context than machines. And machines are better at doing that data processing and number crunching than humans." – James Kotecki
Learning Center
Natural language generation software making inroads in enterprises
Natural language generation software is gradually finding its way into enterprises as businesses look to deploy emerging artificial intelligence tools.
AP uses data collaboration platform to spread data journalism
The young field of data journalism needs data tooling to add factual context to stories. The Associated Press turned to a data collaboration platform to improve its ability to dig into data sets.
'Robot writers' adept at natural language generation, but they're no Melville
Robots aren't taking over the world (just yet, anyway), but the idea that robots could take over the world is certainly taking over the conversation among techies.
What to look for in web content management software
Web content management software must help organizations manage the entire content creation process. Here are some tips when considering a WCM platform.
Forbes digital media strategy monetizes content management system
Forbes is hoping to make its CMS system a competitive differentiator for digital publishing.
Trending Terms
content generation software
data mining
machine learning
software substitution
natural language generation
AI
Writing for Business
The promise of automation is that people will need to work _____ hours.
A. fewer
B. less
Answer