Mar 19 2018 6:51PM GMT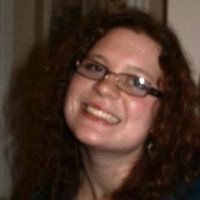 Profile: Kaitlin Herbert
Tags:
A risk map, also known as a risk heat map, is a data visualization tool for communicating specific risks an organization faces. Continued…
Quote of the Day
"Risk mapping helps an organization identify the areas where it's going to spend their security budget, how to implement solutions and, most importantly, helps identify specific instances of risk reduction." – Mekhala Roy
Learning Center
Risk mapping key to security, business integration
Natixis' Tom Kartanowicz explains why InfoSec should start talking to the business in the language of risk and the benefits of risk mapping.
Risk assessment procedure: How to keep it simple
A risk assessment procedure doesn't need to be complicated to be effective — it only requires the right planning and follow through.
Entropy sources: How do NIST rules impact risk assessments?
New NIST guidelines highlight the importance of testing entropy sources during a risk assessment. Learn how this benefits the enterprise with Judith Myerson.
Freese: Cyber-risk management is the key to good infosec hygiene
Don Freese, deputy assistant director of the FBI, talked at the (ISC)2 Congress about the importance of cyber-risk management.
Digital risk management strategies for the data-centric business
As constantly growing data volumes increase information threats, companies are being forced to reexamine their approach digital risk management.
Trending Terms
data visualization
risk profile
risk assessment
enterprise risk management
heat map
inherent risk
Writing for Business
The risk assessment guidelines for school buses addressed traffic conditions _______ small and large vehicles interact at a range of speeds.
a. where
b. in which
Answer