Aug 13 2019 4:01PM GMT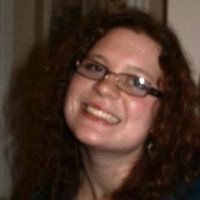 Profile: Kaitlin Herbert
Tags:
RFID (radio frequency identification) is a form of wireless communication that incorporates the use of electromagnetic or electrostatic coupling in the radio frequency portion of the electromagnetic spectrum to uniquely identify an object, animal or person. Continued…
Quote of the Day
"With the rise of smart retail and high competition among companies, RFID technology plays an increasingly important role in improving the competitiveness of modern retail enterprises." – Morris Qiu
Learning Center
Use cases of RFID in retail
RFID technology is bringing new opportunities for retailers, says Chainway's Morris Qiu, helping them improve supply chain efficiency, collect and analyze data, and improve customer experience.
How IoT is changing the future of the retail industry
The retail landscape is getting a makeover thanks to the internet of things. Mindinventory's Mehul Rajput discusses six benefits of IoT in retail.
Use cases and benefits of smart sensors for IoT
Learn the ways in which smart sensors for IoT are transforming how various verticals, from manufacturing to logistics, collect and analyze data to improve processes and decision-making.
Keycard vulnerability threatens millions of hotel rooms
A keycard vulnerability enabled researchers to create a master key to access every room in a targeted hotel, potentially putting millions of rooms at risk of a break-in.
Which supply chain visibility tools help improve logistics?
Today, six technologies — new and older — are functioning together to create more effective supply chain visibility tools. Here's a look.
Trending Terms
inventory management
supply chain
RFID virus
smart label
active RFID
RFID tagging
Quiz Yourself
An enhanced driver's license contains _______ that allows authorities to pull up your data.
a. a RFID tag
b. an RFID tag
Answer