Aug 8 2018 10:30PM GMT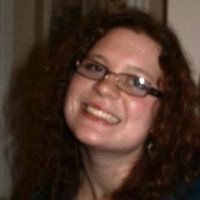 Profile: Kaitlin Herbert
Tags:
A RESTful API is an application program interface (API) that uses HTTP requests to GET, PUT, POST and DELETE data. Continued…
Quote of the Day
"With REST APIs, you can integrate storage management with your own scripts, which makes IT more flexible and programmable." – Gábor Nyers
Learning Center
How to use REST APIs in Python
It's important for storage administrators who are after open management to know a little bit about using REST APIs in Python.
What the future of RESTful API design holds for developers
What does the future hold for RESTful API design? Is it winning over the old SOA crowd? Tom Nolle discusses what developers and architects can expect.
How the Docker REST API can be turned against enterprises
A Docker REST API can be abused by attackers to escalate privileges and remote execute code. Find out about the dangers of Docker APIs.
When data APIs go neglected, business intelligence suffers
In 2018, management of data APIs must improve to help BI and analytics teams access data and handle data silos more effectively.
GraphQL vs. REST: Nailing down the pros and cons of each
This article explores the considerations developers should take when deciding between GraphQL vs. REST, including data structure and management needs.
Trending Terms
REST
SOAP
stateless
microservices
API
Quiz Yourself
We use Amazon S3 to ________ local storage.
A. complement
B. supplement
Answer