Jan 15 2019 4:36PM GMT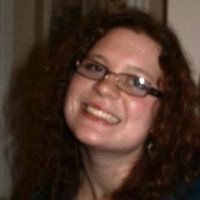 Profile: Kaitlin Herbert
Tags:
Red teaming is the practice of rigorously challenging plans, policies, systems and assumptions by adopting an adversarial approach.
Quote of the Day
"Red teams must use a no holds barred approach to validate the posture and security of your organization and the assets that are important to your business." – Matthew Pascucci
Learning Center
How to mitigate risks caused by supply chain software
As cybersecurity attacks on supply chain software become more widespread, organizations must determine whether their software is secure and evaluate the risks by performing penetration testing, red teaming and risk assessments.
BT Security CEO: Red teaming is valuable, but challenging
At MIT's Computer Science and Artificial Intelligence Laboratory conference, Securing the Enterprise, BT Security CEO Mark Hughes talked about the importance of red teaming and why it's hard to make the most out of your cybersecurity investments.
Red team assessments and post-assessment posture improvement
With the use of red team assessments on the rise, knowing the difference between red teaming and penetration testing is crucial, especially when assessing an organization's security maturity. Discover the difference with expert Matt Pascucci.
White hat Dave Kennedy on purple teaming, penetration testing
In this Q&A, Marcus Ranum discusses breaking and entering with renowned white hat hacker Dave Kennedy. What is purple teaming, and where does it fall on the security test spectrum? Kennedy talks about how collaboration works to shorten the time between detection and protection.
Penetration testing, ethical hacking and vulnerability assessments news, help and research
Learn how to conduct a vulnerability assessment with security testing and ethical hacking and get information on penetration testing tools and techniques.
Trending Terms
cognitive bias
critical thinking
ethical hacker
penetration testing
white hat
risk assessment
Quiz Yourself
Ethical hacking is similar to penetration testing, intrusion _________________.
a. testing, and red teaming
b. testing and red teaming
Answer