Oct 30 2018 7:59PM GMT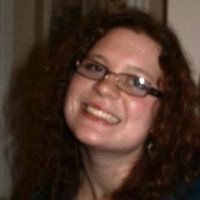 Profile: Kaitlin Herbert
Tags:
Red Hat is a software company that assembles open source components for the Linux operating system and related programs into distribution packages that can easily be ordered and implemented. Continued…
Quote of the Day
"IBM and Red Hat plan to build a raft of complementary open source products to capture a huge hunk of the hybrid cloud market, but not offend their respective partners." – Ed Scannell
Learning Center
IBM acquires Red Hat in $34bn hybrid cloud push
IBM and Red Hat senior leadership teams confirm imminent merger, which they claim will help accelerate migration of enterprise workloads to the hybrid cloud.
IBM, Red Hat customers should watch acquisition closely
Red Hat customers should expect the company to remain autonomous after IBM completes its landmark $34 billion deal, analysts say.
IBM-Red Hat juggernaut targets hybrid clouds
The proposed IBM-Red Hat combination aims to use each other's strengths in open source technologies to establish a beachhead in the hybrid cloud market. But the companies must sort out overlaps with each other's offerings and partnerships with competitors.
Ansible roadmap steers toward network, security via integrations
Ansible packed its roadmap with developments largely aimed at networking and security specialists who need to speak the same automation language as infrastructure and application teams.
Your Red Hat Hyperconverged Infrastructure questions answered
The Red Hat Hyperconverged Infrastructure platform hit the market almost exactly one year ago. The company combined existing open source software offerings already in its portfolio into a suite for organizations looking for a DIY HCI system that can be deployed on existing hardware.
Trending Terms
open source storage
Ansible
OpenShift
Red Hat OpenStack Platform
Red Hat Satellite
Kubernetes
containerization
Quiz Yourself
In a hybrid cloud, sensitive data and computing resources may be maintained in two _________ environments.
A. separate
B. seperate
Answer