May 15 2017 6:26PM GMT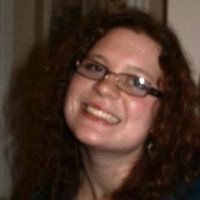 Profile: Kaitlin Herbert
Tags:
Ransomware is malicious code that is used by cybercriminals to launch data kidnapping and lockscreen attacks. Continued…
Quote of the Day
"Ransomware attacks happen, but the important thing is to minimize the impact and demonstrate a timely recovery." – Mike O. Villegas
Learning Center
Ransomware protection best served by backing up your data
Good data storage practices and effective data backup are the best approaches when it comes to offering ransomware protection in your company.
Ransomware threat continues to evolve, defense needs to catch up
Ransomware threat abounds, but RSA Conference 2017 speakers say victims should avoid paying ransoms and weigh their options to access critical data.
Why healthcare ransomware attacks are a growing threat to health IT
Healthcare ransomware attacks plagued hospitals in 2016: experts predict the threat will rise in 2017 due to outdated systems and lax security practices.
Five ways to prevent a ransomware infection through network security
A ransomware infection can be stopped in its tracks by strong network security. Here are five simple steps enterprises can take to bolster their networks.
Cheap ransomware as a service arrives for malicious actors
The Karmen ransomware as a service offers a very low price and interesting features for the enterprising malicious actor.
Trending Terms
cyberextortion
cryptoperiod
malware
encryption
doxware
infosec
Writing for Business
Ransomware hasn't been in the news for _______ but it seems to be making a comeback.
a. a while
b. awhile
Answer