Aug 22 2019 7:28PM GMT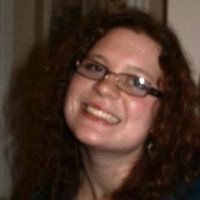 Profile: Kaitlin Herbert
Tags:
Ransomware is a subset of malware in which the data on a victim's computer is locked, typically by encryption, and payment is demanded before the ransomed data is decrypted and access is returned to the victim. Continued…
Quote of the Day
"The catastrophic capabilities of ransomware attacks on public institutions are astounding. If an attack on a major city is successfully carried out, it would likely qualify as a national emergency." – Peter Martini
Learning Center
Texas ransomware attack hits 22 municipalities, demands $2.5M
Officials confirmed that a Texas ransomware attack has affected 22 municipalities across the state, however only three victims are known and the investigation is ongoing.
Prevent ransomware attacks on cities in perimeterless networks
Ransomware attacks on cities can be expensive, frustrating or downright deadly. Learn what makes municipalities vulnerable to attack, as well as how shifting the security mindset can keep cities and their citizens safe.
Protect backups from ransomware and other security risks
Backups are an excellent way to return enterprises to a known good state. That's why it's essential to secure and protect backups from ransomware and other security risks, whether man-made or natural. Learn how to align your backup and security strategies for better protection and recovery.
What's the difference between extortionware and ransomware?
Learn the difference between extortionware and ransomware as well as how to defend against them.
How can enterprises mitigate ransomware as a service?
Cybercriminals are using ransomware as a service to increase ransomware attacks on enterprises. Here's what you need to know about the threat.
Trending Terms
cyberextortion
deep Web
ransomware as a service
scareware
doxware
Trojan horse
Quiz Yourself
A botnet is a group of computers organized to distribute spam or malware — _________ the owners are typically unaware of the fact.
a. though
b. although
c. even though
Answer