Jan 23 2019 8:21PM GMT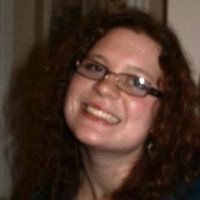 Profile: Kaitlin Herbert
Tags:
A race condition is an undesirable situation that occurs when a device or system attempts to perform two or more operations at the same time, but because of the nature of the device or system, the operations must be done in the proper sequence to be done correctly.
Quote of the Day
"Race conditions are notoriously difficult to find, reproduce and debug. They are usually only found by accident when a system becomes overloaded in a manner unforeseen by the programmer." – Michael Cobb
Learning Center
How were Android Pixel vulnerabilities exploited?
Android Pixel vulnerabilities enabled the smartphone to be hacked last year. Here's a look at how someone was able to bypass the phone's security and what can be done about it.
What went wrong with the Dirty COW vulnerability patch?
The Dirty COW vulnerability was patched, but researchers discovered issues with the patch. Here's a look at what went wrong and what users should do.
Static code analyzer tests for dangerous race conditions
The Coverty Prevent SQS static code analyzer helps developers identify race conditions and other concurrency defects in multi-threaded applications earlier in the development cycle.
How can the Dirty COW vulnerability be used to attack Android devices?
The Dirty COW vulnerability, which remained hidden for nine years, allows attackers to gain root access to Android devices. Find out how this attack works.
How can a directory traversal attack be mitigated?
New research showed AirDrop-enabled devices are vulnerable to a directory traversal attack. Here's what the threat means for enterprise security teams.
Trending Terms
illegal operation
logic gate
flip flops
integrated circuit
code review
privilege escalation attack
Quiz Yourself
Exploit kits allow non-technical threat actors to do ____ of damage.
A. a lot
B. alot
Answer