May 23 2017 7:28PM GMT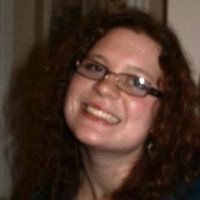 Profile: Kaitlin Herbert
Tags:
The R programming language is an open source scripting language for predictive analytics and data visualization. Continued…
Quote of the Day
"In addition to being well-suited to advanced statistics, R's open source nature and free availability under the GNU General Public License have also contributed to its rising star power." – Robert Sheldon
Learning Center
The ins and outs of using R in SQL Server 2016 and 2017
Using R in SQL Server 2016 and 2017 could benefit enterprise users, but it's important to know the difference between Microsoft's various R-based technologies.
R programming language demands the right use case
R's growing popularity among programmers and organizations has attracted the attention of technology vendors, many of which now offer R-based products or support the language in their own software.
IBM Watson gets CognizeR extension
In the past, R has been criticized for delivering slow analyses when applied to large data sets, but more recent versions of the language are attempting to address this problem.
Revolution brings R programming language to AWS, plus SAS on Hadoop
Revolution Analytics brings the R programming language to the cloud, while SAS readies a new in-memory analytics platform to run on Hadoop.
Data preparation steps increase to meet predictive analytics needs
Data scientists building predictive models and machine learning algorithms often have to do more data preparation work upfront than is necessary in conventional analytics applications.
Trending Terms
open source
predictive analytics
data visualization
loop
data scientist
Writing for Business
Linus Torvalds _______ choosing to be an open source software engineer is a calling, rather than a career choice.
a. said that
b. said
Answer