Oct 5 2017 6:13PM GMT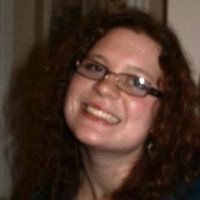 Profile: Kaitlin Herbert
Tags:
A qubit is a quantum bit, the counterpart in quantum computing to the binary digit or bit of classical computing. Continued…
Quote of the Day
"A useful place to start thinking about applications of quantum is wherever high-performance computing is used." – David Schatsky
Learning Center
Microsoft bets on topological qubits as future of quantum computing
Read why Microsoft is placing its bets on topological qubits as the future of quantum computing and learn why CIOs should care.
Quantum machines: Are we there yet?
A who's who of technology providers is working feverishly on quantum computing. Are we about to enter the age of quantum machines?
CISOs: Disruptive technology trends and how to prepare
CISOs and venture capitalists weigh in on which disruptive technology trends are changing security operations and how security teams should deal with them.
IBM develops quantum as a service
It's computing Jim, but not as we know it. IBM starts the ball rolling on what it would mean to program a universal quantum computer.
China tests hack-proof quantum satellite communications
China has tested a prototype communication system that uses the principles of quantum mechanics to make it impossible for hackers to access.
Trending Terms
quantum computing
superposition
quantum theory
entanglement
quantum computer
supercomputer
Quiz Yourself
This is the ability of a quantum system to be in multiple states at the same time until it is measured.
a. What is superposition?
b. What is entanglement?
Answer