Aug 29 2018 7:45PM GMT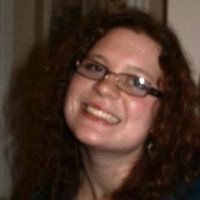 Profile: Kaitlin Herbert
Tags:
Qlik is a software vendor specializing in data visualization, executive dashboards and self-service business intelligence products. Continued…
Quote of the Day
"At a high level, data discovery tools help organizations glean insight and value from data. Through visualizations, analytics and other basic capabilities, these products ensure business intelligence initiative success." – Bob Violino
Learning Center
Predictive analytics in education can flag troubled students
Predictive analytics in education may help administrators of the sprawling Loudoun County, Va., school district identify at-risk students and help them faster.
Qlik Sense vs. QlikView: How the two Qlik tools compare
On the question of Qlik Sense vs. QlikView, the differences between the two popular data visualization products are mostly minor.
Choosing the right data discovery platform for the enterprise
Visualizations, IT management, data sources and compliance features are just some considerations for businesses in the market for data discovery tools. Ultimately, business goals determine the best data discovery platform, so it's vital that the features deliver.
Mike Capone, Qlik CEO, says roadmap targets cloud, big data
Mike Capone, Qlik CEO, says the company's software is strong, but it must evolve to keep pace with changes in cloud computing, big data and cognitive computing.
BI vendors aim to ease visual data analysis by business users
GoodData and Periscope Data are the latest BI software vendors to add visual data analysis capabilities that enable business users to explore data sets and create data visualizations on their own.
Trending Terms
data visualization
executive dashboard
self-service analytics
in-memory analytics
data governance
data silo
Quiz Yourself
To remain effective, analytical processes must ________ fine-tuned.
A. constantly stay
B. stay constantly
Answer