Mar 23 2018 8:51PM GMT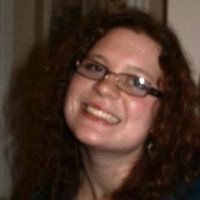 Profile: Kaitlin Herbert
Tags:
Project scope is the part of project planning that involves determining and documenting a list of specific project goals, deliverables, tasks, costs and deadlines. Continued…
Quote of the Day
"Don't pitch that a project will wrap up within an unrealistic timescale because you think that's the proposal the business wants to hear. Eschew any major changes to the original project scope that could derail time and resource allotments — allow minor changes." – Clive Longbottom
Trending Terms
feature creep
statement of work
change management
work breakdown structure
project management
gold plating
boil the ocean
Learning Center
Mobile projects: Here's how to get them right the first time
Mobile projects are some of today's toughest assignments. Expert Jennifer Lent explained what developers need to do differently.
Error budget instills reckless IT project management mindset
If an organization doesn't quantify its IT risks, the allowable error budget could make some admins too cautious and others too reckless.
Nail an IT project proposal
Writing an IT project proposal shouldn't be a technological exposé. Keep the focus on business benefit, cost and ROI to sway execs.
Avoid implementation failure with an effective change management plan
Implementing new enterprise technology or processes requires a comprehensive change management plan. Here's how to create one.
How can a work breakdown structure help me with requirements?
A work breakdown structure is a way to make large efforts — like requirements gathering — more manageable. Expert Robin Goldsmith outlines the options.
Writing for Business
The following document section __________ the scope of the project.
a. will explain
b. explains
Answer