Mar 28 2018 7:19PM GMT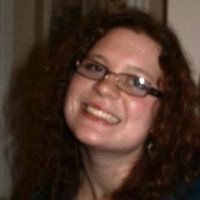 Profile: Kaitlin Herbert
Tags:
A progressive web app (PWA) is a website that looks and behaves as if it is a mobile app. Continued…
Quote of the Day
"As performance and user experience become more essential to the success of an enterprise mobile app, progressive web apps gain interest — and may eventually become the future standard for mobile development." – Erica Mixon
Learning Center
Progressive web apps drive mobile development of the future
Progressive web apps improve user experience — and they're changing the face of mobile app development. Discover how organizations can take advantage.
Using progressive web applications to improve the user experience
At the O'Reilly Fluent Conference, Dean Hume, chief technology officer of Settled, shared tips for implementing progressive web applications.
Forbes chases Millennials with 'progressive web app,' Snapchat-like design
Forbes' quest to remain relevant includes a mobile site rebuilt as a 'progressive web app' and 'narrative streams.
Five rapid application development tools to consider for mobile
Learn about different vendors' low- and no-code platforms, micro apps, and more in this rundown of rapid application development tools.
Scalability, performance soar with mobile apps in the cloud
When IT and dev teams run mobile apps in the cloud vs. on premises, they typically see big gains around scalability, speed and more.
Trending Terms
native app
progressive download
form factor
application sandboxing
mobile application development platform
URI
Writing for Business
I prefer native apps ___ Web apps because they're customized for my smartphone.
A. than
B. to
Answer