Nov 14 2018 8:51PM GMT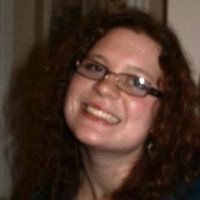 Profile: Kaitlin Herbert
Tags:
Process mining software is a type of program that analyzes data in enterprise application event logs in order to learn how business processes are actually working. Continued…
Quote of the Day
"Process mining is all about automatically discovering the as-is business process from the data that an organization generates — it's like an X-ray or MRI machine for your business." – Alexander Rinke
Learning Center
Celonis' process mining software helps manufacturer improve efficiency
Process mining software from Celonis helped manufacturing company Chart Industries understand its accounts payable and accounts receivable processes, leading to improved process efficiency. The company began a digital transformation by identifying candidates for robotic process automation.
Process mining software provides an inside view of SAP systems
Process mining software helps Vodafone get an inside look at its SAP business processes to improve operational efficiency and prepare for an S/4HANA upgrade.
What software features are key for process manufacturing ERP?
One expert shares the keys to finding the right process manufacturing ERP software features and why industry identification is critical.
Siemens uses process mining software to improve manufacturing visibility
Siemens implemented process mining software to improve visibility into its manufacturing systems and is seeing a big payoff.
Which platform for machine learning is right for your enterprise?
Does your company need a platform for machine learning, which helps turn data into insights, informing outcomes? The big names in tech, like Google, Microsoft, Amazon and others, offer machine learning platforms. Learn more about each and which is best for your business.
Trending Terms
business process reengineering
business process management
audit log
data visualization
supply chain management
business process discovery
Sarbanes-Oxley Act
Quiz Yourself
As change is constant, you should have a process for ______ improvement of your controls and compliance efforts.
A. continual
B. continuous
Answer