May 12 2017 6:20PM GMT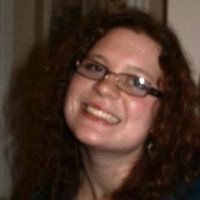 Profile: Kaitlin Herbert
Tags:
Privilege creep is the gradual accumulation of access rights beyond what an individual needs to do his job. Continued…
Quote of the Day
"Manually trying to manage a large number of users' privileges is a time-consuming and resource-draining process and will lead to mistakes and oversights." – Michael Cobb
Learning Center
Enlightened shadow IT policy collaborates with users
A shadow IT policy that manages risk has to change with the times, as cloud services offer users easy access to necessary apps.
Shadow apps in the cloud threaten IT data governance
Deploying cloud apps can take far less time than going through IT to do the same work on premises. But these shadow apps cause IT data governance issues.
Beyond shadow IT risks, opportunity awaits
Shadow IT risks pose a threat to the enterprise, but, when properly managed, the use of unsanctioned apps can lead to new cloud computing innovations.
Build a shadow IT strategy all departments will love
To build a successful shadow IT strategy, IT pros must remember that, in many cases, shadow apps meet a business need that existing IT systems don't.
Shadow IT cited as reason why some firms lack formal cloud strategy
New research from VMTurbo suggests firms are using cloud, even if they claim not to have a formal private or public deployment plan in place.
Trending Terms
feature creep
identity access management (IAM) system
access governance (AG)
access recertification
privilege escalation attack
Writing for Business
I've saved the folder to Dropbox and will send the link to _________.
a. he and Charles
b. him and Charles
c. Charles and he
d. Charles and him
Answer