Jan 9 2018 8:43PM GMT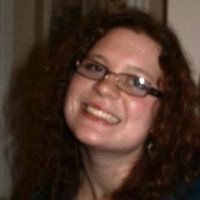 Profile: Kaitlin Herbert
Tags:
A prime number is a whole number greater than 1 whose only factors are 1 and itself. A factor is a whole number that can be divided evenly into another number. Continued…
Quote of the Day
"The security of many encryption systems is based on mathematical problems involving prime numbers so large that the problems are prohibitively hard for attackers to solve." – Michael Cobb
Learning Center
1024-bit encryption keys: How 'trapdoored' primes have caused insecurity
Attacks on 1024-bit encryption keys are now possible, with trapdoored primes being used for efficient decryption. Find out how they work.
Is "responsible encryption" the new answer to "going dark"?
"Responsible encryption" joins "going dark" as the FBI's newest buzzword for lawful access to encrypted data as officials continue press for weakened crypto.
How to use data encryption tools and techniques effectively
This overview of data encryption tools and methods provides recommendations for protecting data at rest and in transit.
Risk & Repeat: Responsible encryption ramps up
This Risk & Repeat podcast discusses the U.S. government's push for responsible encryption and what it means for the tech industry.
Following Equifax breach, CEO doesn't know if data is encrypted
After the massive Equifax breach, the new CEO said in a congressional hearing that he doesn't know whether the company has started to encrypt customer data
Trending Terms
supercomputer
Mersenne prime
Fermat prime
cryptology
RSA
Diffie-Hellman key exchange
Writing for Business
Many organizations don't give encryption a thought until they suffer a data _______.
a. breach
b. breech
Answer