Jun 23 2017 5:52PM GMT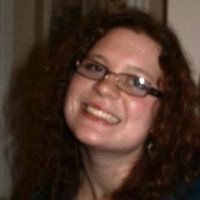 Profile: Kaitlin Herbert
Tags:
Predictive maintenance (PdM) is the servicing of equipment when it is estimated that service will be required. Continued…
Quote of the Day
"Where industrial IoT is about devices or facilities that can each have hundreds or thousands of sensors, cognitive predictive maintenance technology is about predicting and preventing asset failures before they can happen." – Yogesh Gupta
Learning Center
With ThingWorx IoT platform, HIROTEC eyes predictive maintenance
Automotive supplier HIROTEC uses PTC's ThingWorx IoT platform to glean insights from its machine-generated data to predict plant floor downtime.
Predictive maintenance software points to machinery problems
Manufacturers increasingly are using predictive maintenance software to analyze data from the internet of things for signs of potential equipment failures.
Don't learn lessons on predictive modeling techniques the hard way
Enterprises are learning lessons about implementing predictive modeling techniques that could have aided the Clinton campaign and election forecasters.
Progress buys IIoT predictive maintenance technology vendor DataRPM
Progress gives developers a tool for incorporating cognitive predictive maintenance technology into cloud applications with the acquisition of DataRPM.
Predictive maintenance brings efficiency to Trenitalia
New management system will help railway company reduce costs by applying predictive maintenance and data analytics to essential parts.
Trending Terms
IIoT
data analytics
WSAN
predictive analytics
smart manufacturing
machine data
Writing for Business
Predictive models of climate change inspired a movement to ______ the situation.
a. diffuse
b. defuse
Answer