Jul 31 2017 4:15PM GMT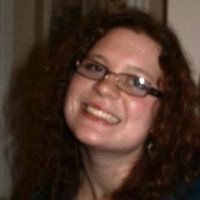 Profile: Kaitlin Herbert
Tags:
Precision agriculture (PA) is an approach to farm management that uses information technology (IT) to ensure that the crops and soil receive exactly what they need for optimum health and productivity. Continued…
Quote of the Day
"Precision agriculture can help reduce significant losses in farming, solve problems of data collection and monitoring, and reduce the impacts of climate change." – Saverio Romeo
Learning Center
Smart farming technologies produce fertile ground for Agnov8
Smart farming technologies are helping solutions providers and their clients improve crop efficiency and ensure water quality.
Smart farming, IoT only way to feed growing population, says Beecham report
A report from IoT sector analyst Beecham says the agricultural industry will need to embrace smart farming methodologies to support the growing human population.
Interview: How John Deere uses connectivity to make farms more efficient
After pioneering the use of automated vehicle technology 15 years ago, farm equipment supplier John Deere is now going further, with its sights set on efficiency and sustainability, says sales VP Christoph Wigger.
IoT technologies find a home down on the farm
Whether on the farm or in an ocean oil field, IoT technology plays a critical role. Here are two use cases that demonstrate the value of the technology.
Switch from standard BPM for more efficient agriculture
Farmers are ramping up standard BPM with iBPM to conserve resources.
Trending Terms
sustainability
agri-tech
predictive analytics
drone
vertical farming
IoT
Writing for Business
In tropical regions, precision agriculture can use remote sensing to explain why soils _______ nutrients quickly when cultivated.
A. lose
B. loose
Answer