May 16 2018 5:28PM GMT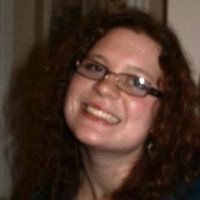 Profile: Kaitlin Herbert
Tags:
Platform as a service (PaaS) is a cloud computing model in which a third-party provider delivers hardware and software tools — usually those needed for application development — to users over the internet. Continued…
Quote of the Day
"Part of the excitement around platform as a service is that PaaS platforms make it much easier for enterprises to quickly spin up experiments in a safe and secure way." – George Lawton
Learning Center
Build a culture of innovation on PaaS platforms
PaaS platforms can make it easier for IT teams to spin up experiments, but there are risks to adopting this form of cloud computing, including pushback from corporate IT staff. Tech execs from Deutsche Bank and Experian offered advice at the Red Hat Summit in San Francisco.
Azure IaaS vs. PaaS: Find the right service to reduce costs
This Azure IaaS vs. PaaS comparison gives IT administrators a breakdown of the pros and cons of simply executing a lift and shift into the cloud as opposed to using the PaaS features that might be more cost-effective with better performance.
Test your knowledge of PaaS providers with this brief quiz
As the cloud market continues to grow, it can be tough to keep track of PaaS providers and the various tools they offer. Take this quick quiz to see how much you know about vendors such as AWS, Azure, Google and more.
Deciding between IaaS and PaaS for microservices
Choosing between IaaS and PaaS as the foundation for a move to microservices requires a stable DevOps environment and other considerations.
IaaS and PaaS blurred lines increase lock-in risks
The gap between IaaS and PaaS is disappearing. Emerging technologies, such as containers, blur the distinctions between the service types, which can hide potential risks.
Trending Terms
Software as a Service
Infrastructure as a Service
OpenShift
Microsoft Azure
private PaaS
SPI model
Writing for Business
If you're not _______ well-versed in microservices and containers, you're running at the back of the pack.
A. already
B. all ready
Answer