Nov 20 2018 6:53PM GMT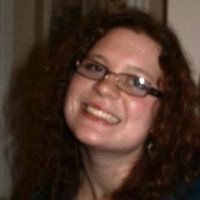 Profile: Kaitlin Herbert
Tags:
A PHI breach is the unauthorized access, use or disclosure of protected health information (PHI) from an electronic health record (EHR). Continued…
Quote of the Day
"A new surge of networked medical devices and wearable gadgets present possibilities for exposure to serious security breaches in healthcare, and many hospitals are unprepared to tackle the next endpoint challenge." – Nicole Lewis
Learning Center
How data duplication in healthcare is diagnosed
Despite the proliferation of electronic health record systems, data duplication still plagues hospitals and can cost a large hospital around $1 million to fix. Find out how EHRs and other methods can help address duplication of patient data.
Worries rise about security breaches in healthcare as endpoints expand
In the face of increased security breaches in healthcare, hospitals will grapple with widening endpoint access and related cybersecurity risks.
To get secure cloud storage in healthcare, gauge risks first
To have secure cloud storage in healthcare, cybersecurity experts say conducting a risk assessment is a necessary step before moving to the cloud, while building a relationship between the organization and cloud provider is vital for maintaining security.
HIPAA requirements steer data protection in healthcare
HIPAA requirements are not specific about the technology to achieve data protection, but HIPAA's weight in disaster recovery still remains considerable.
Healthcare cybersecurity must complement HIPAA compliance
A comprehensive healthcare cybersecurity plan should include network monitoring, patient record access tracking, employee training and HIPAA compliance.
Trending Terms
electronic health record
medical identity theft
ePHI
data breach response plan
full disk encryption
security awareness training
principle of least privilege
Quiz Yourself
Risk analysis is a _________ component of the HIPAA Security Rule because it allows an entity to target its main security loopholes and deficiencies.
A. incisive
B. decisive
Answer