May 30 2017 6:59PM GMT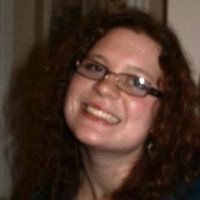 Profile: Kaitlin Herbert
Tags:
Phase-change memory (PCM) is a form of computer RAM (random-access memory) that stores data by altering the state of the matter from which the device is fabricated. Continued…
Quote of the Day
"Phase-change memory holds out the promise of major advantages over DRAM and NAND flash." – Carol Sliwa
Learning Center
Phase change memory technology: Where is it headed?
Phase change memory technology is here at last, but where it goes depends on the state of the flash market and whether PCM can live up to its own claims.
IBM claims breakthrough with TLC phase-change memory
IBM Research claims storage memory breakthrough; will phase-change memory beat Intel/Micron 3D XPoint as NAND successor?
Optane memory: Opening the window on Intel's latest technology
Optane memory products are shipping, and they might have a meaningful effect on various IT uses, but maybe not as big an impact as was first proposed.
The state of flash storage systems
Vendors remain focused on improving flash storage systems, but the next step will be harder than adding flash to our normal system configurations.
NAND flash technology is just the beginning
NAND flash technology delivers a high level of performance at a high rate of speed, but storage vendors are developing products that will greatly expand solid state's role.
Trending Terms
nonvolatile storage
flash memory
3D XPoint
DRAM
NVDIMM
NVMe
NAND flash memory
Writing for Business
Servers equipped with flash storage are increasingly common and can _________ reduce latency.
A. farther
B. further
Answer