Jan 26 2017 6:46PM GMT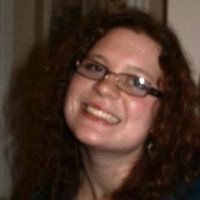 Profile: Kaitlin Herbert
Tags:
Personally identifiable information (PII) is any data that could potentially identify a specific individual. Any information that can be used to distinguish one person from another and can be used for de-anonymizing anonymous data can be considered PII. Continued…
Quote of the Day
"Personally identifiable information can live outside the databases on corporate networks, and it needs to be locked down so attackers can't get it." – Kevin Beaver
Learning Center
PrivacyCon: Tech's assault on (obliteration of?) consumer privacy
The FTC PrivacyCon event grappled with the question of how to reap the benefits of technology while protecting consumer privacy.
Uncover PII security risks with free tools
PII security is critically important in the enterprise. Learn about some free tools that IT administrators can use to locate and lock down SSN, credit card information and more.
How to keep personally identifiable information out of access logs
Learn how to prevent PII and internal IP addresses from being exposed in server access logs.
IRS breach shows the importance of PII security
A recent IRS breach exposed tax returns and filings of 100,000 accounts and demonstrated the importance of PII security.
Why your HR department needs PII security — now
Keeping personally identifiable information safe should be a priority for HR, but that's often not the case. Here's why PII security should be addressed today.
Trending Terms
privacy impact assessment
synthetic identity theft
OPSEC
de-anonymization
unstructured data
PIFI
Writing for Business
A company needs to have an overall plan to protect PII and secure _________ sensitive data.
A. their
B. its
Answer