Feb 28 2017 10:39PM GMT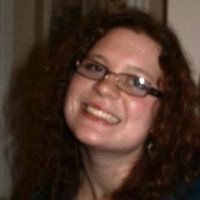 Profile: Kaitlin Herbert
Tags:
A personality profile is a knowledge management tool that is used to evaluate an employee's personal attributes, values and life skills and maximize his or her job performance and contribution to the company. Continued…
Quote of the Day
"Finding the right skill set for a startup team is not nearly as difficult as hiring the right personality." – Bryan Barringer
Learning Center
IT career advancement: The move to management
As businesses continue to embrace technology as a strategic advantage, IT career advancement will largely rely on the development of untapped skills.
IT Management Staffing Tip: Knowing Your Personality Types
The Myers-Briggs personality tests helped one IT team align with the business
Personality Test: What kind of geek are you?
A geek personality test: Are you more likely to hum Anchors Aweigh or My Way? Find out what famous geek you resemble.
Hire for personality, not just skills, to build your startup team
A detailed skills inventory can help guide you when hiring your startup team, but the personality mix matters even more, says entrepreneur Bryan Barringer.
What are the traits of a successful project manager?
Successful project managers come in all varieties, but they all have some common traits that contribute to getting the job done. Lawrence Oliva explains what those traits are.
Trending Terms
leadership traits
emotional intelligence
knowledge management
soft skills
T-shaped employee
cultural fit
Writing for Business
Personality profiling, in theory at least, should ensure that _____ traits are a good fit for a position.
A. one's
B. ones
Answer