Apr 24 2017 8:32PM GMT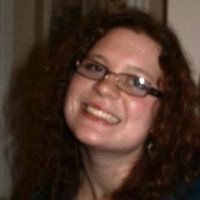 Profile: Kaitlin Herbert
Tags:
Performance testing is the process of determining the speed or effectiveness of a computer, network, software program or device. Continued…
Quote of the Day
"Many software development businesses fail to take performance testing seriously. It deserves focused effort, including time to design full performance test development." – Amy Reichert
Learning Center
Native tools prove useful in AWS performance testing
Developers can use chains of Lambda functions to simulate application load and adapt AWS performance testing. We explore how one company uses Lambda for test.
Performance testing .NET applications secrets to success
Performance testing .NET applications takes patience and thoughtful consideration of the right tools. Expert Matt Heusser explains.
Why testing in production is going to be the next big thing
Manual testers used to think their jobs stopped at app release. Not anymore. Expert Gerie Owen explains why testing in production is vital today.
What to look for when buying application testing tools
Learn how to evaluate application testing tools by employing these key tactics and paying attention to these features of app testing software.
FAQ: Load testing software and application performance management
Managing performance with load testing software still happens too late in the lifecycle. This FAQ explains the business value of addressing performance issues early.
Trending Terms
stress testing
bottleneck
load testing
MIPS
interoperability
Writing for Business
The purpose of regression testing is to ______ that the software continues to function as expected under specific conditions.
a. ensure
b. assure
Answer