Nov 28 2017 9:24PM GMT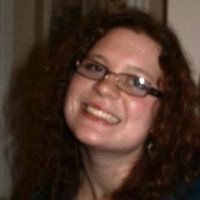 Profile: Kaitlin Herbert
Tags:
People analytics is the application of math, statistics and predictive modeling to worker-related data in order to discover patterns that will help an organization meet its business goals. Continued…
Quote of the Day
"Traditionally, HR analytics was used to manage costs. Now, it's progressed to analyzing engagement, retention and planning around employees as resources." – Paul Hamerman
Learning Center
AU combines talent analytics with HR management
The use of talent analytics in HR may be increasing demand for people who earn a master's degree in analytics. One new program combines HR with analytics training.
How people analytics tools can improve talent management
HR can use people analytics tools to improve hiring, retention and employee engagement. Here's a look at the various ways such tools can work.
Companies are seeing a seismic shift in use of people analytics in HR
A report by Deloitte finds that people analytics in HR is going mainstream and being used by executives across a company.
HR metrics and analytics make workforces more valuable
HR metrics and analytics can improve logistics, operations and forecasting, but the most important resource to optimize is the workforce.
Tie talent analytics to customer metrics to boost sales
Learn how Echo Global Logistics used talent analytics with an employee engagement tool in a podcast with CHRO Cheryl Johnson from the HR Technology Conference.
Trending Terms
demographics
workforce planning
talent pipeline
learning management system
predictive analytics
employee churn
Writing for Business
The message from human resources asked if she could come for an interview __________ next week.
a. someday
b. some day
Answer