Nov 2 2017 10:14PM GMT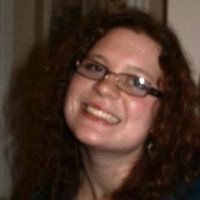 Profile: Kaitlin Herbert
Tags:
Payment Card Industry Data Security Standard (PCI DSS) compliance is adherence to the set of policies and procedures developed to protect credit, debit and cash card transactions and prevent the misuse of cardholders' personal information. Continued…
Quote of the Day
"Overall responsibility for the PCI DSS compliance program may be assigned to individual roles and/or to business units within the organization, but the executive visibility is critical for service providers where protecting cardholder data is central to their business." – Troy Leach
Learning Center
Enterprise compliance with PCI DSS is up, says Verizon
Compliance with PCI DSS is increasing, according to a Verizon report, but it's not all good news. Plus, medical device firmware updates are out, and more.
PCI DSS 3.2 focuses on encryption and multifactor authentication
PCI DSS 3.2 includes requirements to strengthen encryption and multifactor authentication.
PCI DSS 3.2 marks the end of major updates to the standard
The PCI council said starting with PCI DSS 3.2, the standard won't be seeing significant updates, but more incremental modifications.
Can video surveillance improve PCI DSS 3.0 compliance?
Expert Mike Chapple looks at PCI DSS 3.0 compliance and examines if video surveillance can improve physical security around point-of-sale systems.
How can vulnerability scanning tools help with PCI DSS compliance?
Vulnerability scanning tools are mandatory for full PCI compliance, but make sure your organization gets them from a PCI DSS Approved Scanning Vendor.
Trending Terms
PCI DSS
PCI Security Standards Council
cardholder data
personally identifiable information
cardholder data environment
PCI DSS 3.0
Writing for Business
As change is constant, you should have a process for ______ improvement of your controls and compliance efforts.
a. continual
b. continuous
Answer