Jul 16 2019 5:04PM GMT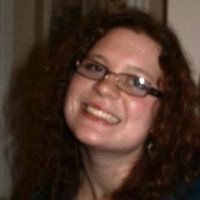 Profile: Kaitlin Herbert
Tags:
Passwordless authentication is a verification process where a user confirms his or her identity without the requirement of manually entering a string of characters. Continued…
Quote of the Day
"Passwordless authentication isn't automatically secure, and its security depends on its implementation." – Kevin Beaver
Learning Center
Despite Windows 10 issues, customers remain confident in OS
Windows 10 issues continue to generate headlines and appear to be giving the operating system a bad name. But that's more appearance than reality for Microsoft customers, according to one analyst.
Benefits of mobile passwordless authentication
With passwordless authentication for mobile devices, IT ensures that its organization isn't one guessed password away from a major breach. This technology relies on authentication factors such as trusted email accounts and devices.
Microsoft wants to eliminate passwords — and there's an app for that
Microsoft bolstered its plan to eliminate passwords with an update to its Microsoft Authenticator app, which will extend passwordless logins for Azure AD-connected apps.
Identity management strategy starts with people, not technology
In this Q&A, Gartner analyst Kevin Kampman discusses how an organization's identity management strategy has transformed and the way organizations should incorporate identity management into their business process.
Ponemon study: Poor password practices remain rampant
A Ponemon Institute report, sponsored by Yubico, revealed that despite concerns over privacy and data protection and a greater understanding of security practices, poor password practices are still rampant.
Trending Terms
phishing
two-factor authentication
fingerscanning
facial recognition
mobile authentication
biometric authentication
Quiz Yourself
The phishing email warned that unless I updated my contact information, my eBay account would be ______________.
a. canceled
b. cancelled
Answer