Oct 23 2017 4:51PM GMT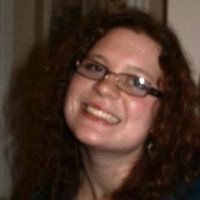 Profile: Kaitlin Herbert
Tags:
Passive reconnaissance is an attempt to gain information about targeted computers and networks without actively engaging with the system. Continued…
Quote of the Day
"The more information a security administrator has about a cloud platform, the better the organization can protect and monitor it. There are many ways to gather this information, both passively, through cloud reconnaissance, and actively, through cloud enumeration." – Frank Siemons
Learning Center
Why cloud reconnaissance is crucial to a secure cloud environment
Cloud reconnaissance and enumeration are important aspects of securing an enterprise cloud environment. Here's a look at why, and how to accomplish it.
Understanding footprinting as a predecessor to cyberattacks
Footprinting is an early step in cyberattacks, so enterprises should have a solid understanding of what exactly it is. Expert Ernie Hayden explains the process.
How to use threat intelligence metrics to attain relevant data
Determining the right threat intelligence metrics for your organization is a crucial step for improving security. Here's how to get threat metrics right.
What are the best anti-network reconnaissance tools for Linux systems?
Network reconnaissance attackers on Linux and Ubuntu can be prevented with several different tools and methods. Find out the best ones for the job.
Network lateral movement from an attacker's perspective
The network lateral movement process from an attacker's point of view and a security researcher details what security professionals should watch out for.
Trending Terms
active reconnaissance
war driving
ethical hacker
passive attack
intrusion prevention
vulnerability analysis
Quiz Yourself
These are also known as ethical hackers and strive to operate in the public's best interest, rather than to create turmoil.
a. What are black hat hackers?
b. What are white hat hackers?
Answer