Aug 21 2018 5:12PM GMT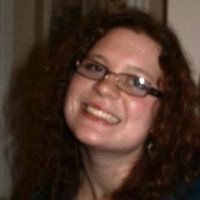 Profile: Kaitlin Herbert
Tags:
A paper battery is a thin, flexible energy production and storage device that is formed by combining carbon nanotubes with a conventional sheet of cellulose-based paper. Continued…
Quote of the Day
"The problem is not knowing exactly how to innovate while dealing with the day-to-day struggles of keeping the lights on." – Mark Campbell
Learning Center
Customers grapple with emerging technology trends, innovation
Despite interest in emerging technology trends and pressures to innovate, many customers are struggling with the constraints of organizational shortsightedness, Evolve Technology Conference speakers said.
Energy-harvesting technologies find a home in IoT
Learn how three energy-harvesting technologies — radio-free wattage, vibration energy and light energy — aim to take batteries out of the IoT power equation.
Technology innovation in 2018: From AI, VR and IoT to robotics
Chris Matthieu of Citrix offers his take on IoT technology innovations in 2018 – many of which don't have to be conservative to be credible.
Avoid killing your IoT device battery life with these 4 tips
Battery life can make or break an IoT device. Keysight Technologies' Cheryl Ajluni outlines four tips to help product makers ensure their devices have a long battery life.
Collaborative innovation in IoT: From vision ambiguity to mission clarity
What are the success factors that will further drive the growth and lead to faster adoption of IoT? One key factor is collaborative innovation, says Huawei's Medhat Mahmoud.
Trending Terms
e-cycling
green computing
innovation culture
Lithium Ion battery
IT innovation
IoT
Quiz Yourself
With all ________ to large vendors, startups and small businesses are more likely to innovate.
a. do respect
b. due respect
Answer