---
April 24, 2014 4:48 PM
Word of the Day
A NASCAR slide is marketing lingo for a presentation software slide filled with logos.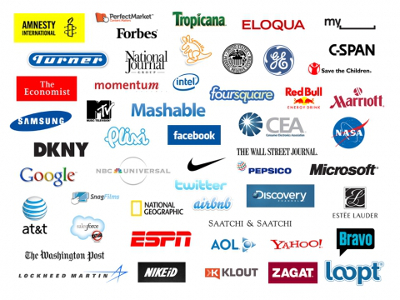 Fun Fact
Ever wonder how many PowerPoint presentations are made each day? According to Microsoft, the answer is about 30 million.
Required Reading
Eight tips every IT pro can use towards becoming a better presenter
Strengthen your presentation skills and wow your next audience with these tips.
CIOs On Stage: How to Join the Conference Speaker Circuit
The closest thing to universal advice from experienced CIOs and public-speaking experts is to start with small groups and work your way up.
Did your last presentation make a difference?
There's no magic formula for improving a dull presentation, but there are a range of techniques that can help you.
Related Terms
presentation software
death by PowerPoint
PechaKucha
relationship marketing
sock puppet marketing
---
---
---
---
February 24, 2014 2:59 PM
Word of the Day
Today's WhatIs.com Word of the Day is WebRTC, an open source project that seeks to embed real-time voice, text and video communications capabilities in Web browsers. With WebRTC, end-users do not have to download a special software application or use the same client to communicate directly with each other. WebRTC is expected to make video communication more user-friendly.
Quote of the Day

"One of the most promising WebRTC applications is to allow customers, partners and remote employees use a Web browser to connect to corporate communications servers." — Irwin Lazar
Related Terms
real-time communications
Google Hangouts
unified communications
FaceTime
HTML5
Related Tags
Business Video Conferencing
Collaboration Apps for UC
Required Reading
What WebRTC applications will and won't do for enterprises
UC analysts and vendors discuss what emerging WebRTC applications will offer enterprises.
WebRTC primer: Using Web browsers for calls and video conferencing
Learn how WebRTC to use a Web browser to talk, text, chat or video conference without downloading any software, clients or plug-ins.
A guide to WebRTC
Real-time communications will help end users speak with ease over the internet. Simon Bisson takes a look at how the systems work.
---
December 9, 2013 5:06 PM
Overheard

"Jaql's query language was inspired by many programming and query languages, including Lisp, SQL, XQuery, and Pig." — Matous Havlena
Today's WhatIs.com Word of the Day is JAQL, a query language for the JavaScript Object Notation (JSON) data interchange format. Pronounced "jackal," JAQL is a functional, declarative programming language designed especially for working with large volumes of structured, semi-structured and unstructured data. JSON has found wide use in Web and mobile applications, including large-scale big data and enterprise data warehouse applications. Continued…
Related Terms
JSON
big data analytics
Hadoop
MapReduce
Hive
XQuery
Related Reading
How essential is a Hadoop infrastructure to a big data environment?
While using a Hadoop infrastructure with big data is a common practice, it has a number of drawbacks.
JavaOne 2013: Pairing REST and JSON to build APIs
Get tips for building REST and JSON APIs from a presenter at JavaOne 2013.
MetLife fires up Synapse and JSON to recruit rock-star developers
How to find rock-star developers, Twitter versus Facebook, the DNA diet and anonymous Web searches: The Data Mill reports.
Quiz Yourself
What do you call a a billion terabytes?
b. billabyte
a. yottabyte
c. zettabyte
Answer
---
December 6, 2013 12:49 PM
Overheard

"Back when I first got into information security, it was about building a firewall and installing anti-malware. Now, it's a broader risk management environment." — David J. Sherry
Today's WhatIs.com Word of the Day is CISO (chief information security officer), a senior-level executive responsible for aligning security initiatives with enterprise programs and business objectives, ensuring that information assets and technologies are adequately protected. The CISO's responsibilities have shifted over the years from general security to identifying, developing, implementing and maintaining security-related processes that reduce the organization's operational risks. Continued…
Know IT All
operational risk
risk appetite
identity access management system
e-discovery
clean desk policy
security policy
end user policy
CISSP
Related Reading
Reducing the average cost of a data breach
Expert Ernie Hayden explores the role the CISO plays in breach prevention.
How to move from security technologist to CISO
Becoming a CISO requires you to set long- and short-term goals for building business management skills.
Opinion: The role of the CISO
Craig Shumard says the CISO role within many organizations is being redefined in ways that make it harder to create real security.
---
December 5, 2013 1:27 PM
Overheard

"Innovation — ideas — are like sparks, and it is very easy to extinguish them. There are a lot of people who can say 'No' and stomp them out. That's a dangerous thing, so we put structures in place with the goal of encouraging those sparks, fanning the sparks." — Tom Leighton
Today's WhatIs.com Word of the Day in intrapreneur, an employee who is given the authority and support to create a new product without having to be concerned about whether or not the product will actually become a source of revenue for the company. Unlike an entrepreneur, who faces personal risk when a product fails to produce revenue, an intrepreneur will continue to receive a salary even if the product fails to make it to production. Continued…
Related Terms
entrepreneur
social entrepreneur
continuous improvement (kaizen)
skunkworks
Amazon Prime Air drone
3-D printing
social coding
Related Reading
Business innovation and collaboration
Business innovation and collaboration are two sides of the same coin. If CIOs want to help their companies outpace competitors, they need to facilitate both.
Software product success
SearchSoftwareQuality expert Scott Sehlhorst explains why maintaining customer focus and encouraging innovation are crucial to delivering high-quality, successful software products.
Factory of the future
Learn about the future of order fulfillment and the part 3-D printing and make-to-order inventory will play.
---
November 27, 2013 4:28 PM
Overheard

"The killer horror about software patents and their even vaguer cousins, business method patents, is that there are so many of them out there. So many of them are so stupidly broad that any software you write will almost certainly violate someone's patent." — Robin Miller
Today's WhatIs.com Word of the Day is patent troll, an individual or an organization that purchases and holds patents for unscrupulous purposes such as stifling competition or launching patent infringement suits.
Patents frequently describe a general concept rather than a product or process; furthermore, the patent may not define what it protects in adequately precise terms. Both of those situations render the patent system vulnerable to abuse. In 2011, for example, a patent assertion entity called Innovatio threatened to sue 8,000 hotels, stores and coffee shops in the United States, claiming that the use of Wi-Fi infringed upon 17 of its patents. Continued…
Related terms:
patent
intellectual property
competitive advantage
competitive intelligence
full and open competition
Quiz Yourself
What is data sovereignty?
a. the concept that digital data is subject to the laws of the country in which it is located.
b. the management and oversight of an organization's data assets.
Answer
Related Reading
Patent trolls invade the cloud: What the attack means for providers
Patent trolls are setting their sights on the cloud, looking to capitalize on an expanding market with plenty of complex software descriptions to exploit.
Business method patents ruling could spell relief from patent trolls
Business method patents have created a legal minefield, but the landscape may be altered by a court decision that could rewrite business method patent law.
In the CIO Searchlight
This week's Searchlight covers clamp-downs on data brokering and patent trolling. Plus: Say it loud, say it proud, "The HealthCare.gov glitches are not IT's fault."
---