---
January 25, 2017 8:50 PM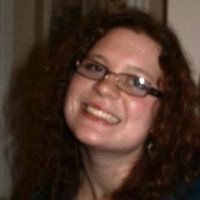 Profile: Kaitlin Herbert
Internet of Things
,
MEMS
A MEMS (microelectromechanical system) is a miniature machine that has both mechanical and electronic components. Continued…
Quote of the Day
"IoT has evolved from the convergence of wireless technologies, micro-electromechanical systems (MEMS) and the internet." – Warwick Ashford
Learning Center
UK more than doubles funds to build internet of things
UK government more than doubles funding for technology companies making devices that communicate over the internet.
Smart dust could be magic for IT
"Smart dust" devices are tiny wireless sensors that can detect everything from light to vibrations. Thanks to recent manufacturing breakthroughs, applications could range from monitoring temperature and humidity or tracking enemy movements in a military operation.
Asean countries consider IoT for smart farming
Malaysia is leading the way when it comes to using internet of things technologies to improve agriculture.
Plexxi integrates SDN with Calient's 3D MEMS optical switch
By integrating with Calient's 3D MEMS optical switch, Plexxi has added dynamic, any-to-any interconnection to its software-defined networking technology.
2013 networking industry outlook: Network fabrics can't kill spanning tree
451 Research's Erica Hanselman makes predictions for the networking industry in 2013. Network fabrics won't kill spanning tree; enterprises will look at Ethernet exchanges for hybrid cloud.
Trending Terms
smart dust
MUMPs
piezoelectricity
control network
DARPA
mechatronics
Writing for Business
Advantages of MEMS sensors are their size and their ability to be more closely integrated with their associated _______ devices.
A. electronic
B. electric
Answer
---
---
January 20, 2017 6:21 PM
Change control management
,
Change management
Change control is a systematic approach to managing all changes made to a product or system. The purpose is to ensure that no unnecessary changes are made, that all changes are documented, that services are not unnecessarily disrupted and that resources are used efficiently. Within information technology (IT), change control is a component of change management.
The change control process is usually conducted as a sequence of steps proceeding from the submission of a change request. Typical IT change requests include the addition of features to software applications, the installation of patches, and upgrades to network equipment. Continued…
Quote of the Day
"Change is scary; we get used to one way, and we know that changes normally don't go smoothly. In the IT world, both IT staff and end users get upset when things change." – Adam Fowler
Learning Center
Real-life change management examples prove it's harder than it looks
These change management examples illustrate the dangers of change, the importance of communication and the options IT shops have to get it right.
Could IT change control have prevented an IT deployment failure?
IT change control fails for common reasons, including fear of the unknown. Bring IT configurations into spec with these practical guidelines.
Maintaining compliance in a world of constant change
Four steps information security practitioners can take to ensure their compliance efforts are maintained.
Neglecting change control can kill a DR plan
This tip discusses the impact of change control (or lack thereof) on disaster recovery and offers some best practice information.
Using control change management to improve attack resistance
Learn how control change management can free your enterprise from the "widget mentality" — and ensure better attack resistance.
Trending Terms
organizational change management
change data capture
application lifecycle management
change management
change request
feature creep
Writing for Business
As change is constant, you should have a process for ______ improvement of your controls and compliance efforts.
A. continual
B. continuous
Answer
---
January 19, 2017 4:39 PM
Cloud Security
The Cloud Security Alliance (CSA) is a nonprofit organization that promotes research into best practices for securing cloud computing and the ability of cloud technologies to secure other forms of computing. The industry group also provides security education and guidance to companies implementing cloud computing and helps vendors address security in their software delivery models. CSA membership is open to any interested parties with expertise to contribute to the security of cloud computing.
The CSA leads a number of ongoing research initiatives through which it provides white papers, tools and reports to help companies and vendors secure cloud computing services. The CSA GRC Stack, for example, provides a toolkit for assessing private and public clouds against industry-established security best practices. The CloudAudit project seeks to simplify the process of gathering audit data by creating a standard way for cloud providers to communicate how they address security, governance and compliance.
The CSA Security, Trust & Assurance Registry (STAR) program for security assurance in the cloud seeks to reduce or eliminate the per-relationship cost for the provider and customer and increase the consistency of evaluations from assessor to assessor. The basic premise of STAR is that a service provider can voluntarily undertake an objective assessment of its own environment, publish it to a registry and allow the results to be viewed by existing, new, and potential customers. Continued…
Quote of the Day
"Cloud customers can be tempted to ignore isolation attacks. This is problematic in the face of a situation like Flip Feng Shui." – Ed Moyle
Learning Center
How the Flip Feng Shui technique undermines cloud security
Flip Feng Shui leverages Rowhammer and memory deduplication to exploit hypervisors. Here's what enterprises need to know about it.
CSA cloud metrics validate perceptions on cloud computing risk
Cloud Security Alliance recently released a study revealing in-depth data on cloud adoption and influences. The CSA cloud market maturity study also examined cloud business risk.
Can the Cloud Security Alliance help with comparing cloud providers?
Cloud security expert Dan Sullivan explains how the Cloud Security Alliance's Privacy Level Agreement for Europe v2 can help U.S. companies with comparing cloud providers.
An introduction to cloud computing security certifications
SearchCloudSecurity's guide to cloud computing security certifications looks at the top vendor-specific and vendor-neutral cloud security certifications.
CSA Guide to Cloud Computing
In this excerpt of CSA Guide to Cloud Computing, authors Rai Samani, Brian Honan and Jim Reavis review cloud security threats based on research by the CSA's Top Threats Working Group.
Trending Terms
CloudAudit
Trusted Cloud Initiative
software-defined perimeter
STAR
CloudTrust Protocol
Cloud Controls Matrix
Writing for Business
The Cloud Security Alliance (CSA) has worked with European officials to support implementation of the ______ privacy laws and regulations.
A. Unions'
B. Union's
Answer
---
---
---
---
---
January 10, 2017 10:32 PM
Artificial intelligence
,
Deep learning
,
Machine learning
Mechatronics is a branch of engineering that focuses on designing, manufacturing and maintaining products that have both mechanical and electronic components. Continued…
Quote of the Day
"In the past we referenced this collection of [engineering] disciplines as systems engineering, but the term mechatronics is capturing more traction now." – Jim Devaprasad
Learning Center
3D technologies promise new age of smart, 'augmented' product design
Read why some experts say the 3D technologies of 3D scanning, imaging, modeling and printing will transform how products are designed and manufactured
Artificial intelligence implementation: Getting past barriers
Learn about the obstacles to artificial intelligence implementation and how to convince the C-suite to invest in the technology.
Tom Davenport: Getting started on enterprise AI
Enterprise AI is coming to an IT department near you. In this Q&A, Tom Davenport talks about how CIOs can prepare.
Embedded systems and SOA: Strange bedfellows get closer as systems of systems
As the world becomes more computerized, embedded systems and enterprise systems are becoming intermixed.
Manage vendor access for industrial control systems security
Does your company have explicit rules and expectations for vendors to follow when they connect to your industrial control system?
Related Terms
mechanical engineering software
machine learning
machine vision
embedded system
systems thinking
Related Tags
IoT APIs, applications and software
Enterprise artificial intelligence
---