---
February 11, 2008 1:35 PM
Since blade servers are densely packed, the companies offering blade chassis solutions have put a great deal of time and effort into creating highly efficient power distribution systems and cooling capabilities within the chassis. On average, a blade chassis uses 30% less power than the same number of 1U or 2U servers. Each watt saved in power equals a watt of cooling saved.

Anne Skamarock, Blade servers well-suited for disaster recovery plans
February 11, 2008 12:03 AM
Perl is an open source cross-platform programming language licensed under its Artistic License, or the GNU General Public License (GPL).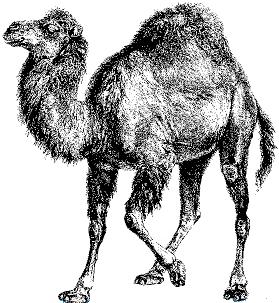 ---
February 6, 2008 10:06 PM
New discoveries about magnetic field lines and the first-ever direct observation of their reconnection in space are offering hope that scientists will learn how to unlock fusion power as an energy source in the future.

Jeremy Hsu, Space magnetism may solve secrets of fusion energy
---
February 6, 2008 7:38 PM
If you are unfamiliar with Drupal, just imagine it as a giant bin of free Lego-style building blocks for creating any type of web site. Its modular system and underlying application framework can allow rapid deployment of incredibly feature-rich sites. All you need to do is imagine what you want to build and start putting together the pieces.

Jeff Robbins, How Drupal will save the world
---
February 6, 2008 2:53 PM
The operating system is at such a low level in the stack that Drupal does not care much about it. Drupal runs successfully on any operating system that supports PHP.

John VanDyk and Matt Westgate, What Is Drupal?
Drupal can be used to build an Internet portal; a personal, departmental, or corporate web site; an e-commerce site; a resource directory; an online newspaper; an image gallery; and an intranet, to mention only a few. It can even be used to teach a distance-learning course.
Drupal originated as a bulletin board system developed by Dries Buytaert in the Netherlands, and became an Open Source project in 2001. When establishing his original Drop.org Website, Buytaert wanted to call the site "dorp" ("village" in Dutch), but made a typo when checking the domain name, and decided the altered form sounded better (Drupal is a transliteration of the Dutch "druppel" which means droplet).
---
February 6, 2008 2:25 PM
Let me begin this talk with an explanation for those in the audience that think that SPICE is a cable TV channel that offers shows of women in various states of undress. The SPICE I am talking about is about twenty years older and certainly nowhere near as exciting.

Larry Nagel, The Life of Spice
Larry Nagel created SPICE.
When people ask me why SPICE became so widely used, or what did I do to make SPICE
so widely used, the honest answer is "I don't know." But I can speculate. The biggest
reason, directly attributable to Don Pederson, is that SPICE was developed at a public
university and was public domain from the beginning. Because it was developed primarily
as a teaching tool to provide students insight into integrated circuit performance,
SPICE was rapidly embraced by many engineering colleges throughout the world. When
students entered the integrated circuit industry they would write to Berkeley to obtain a
copy of SPICE to use on their job. And so the copies of SPICE proliferated and the usage
of SPICE grew. It's a several hundred million dollar industry now, depending on how you count it.
---
February 6, 2008 1:14 PM
Without atomic clocks, GPS navigation would be impossible, the Internet would not synchronize, and the position of the planets would not be known with enough accuracy for space probes and landers to be launched and monitored.

Douglas Dwyer, How Atomic Clocks Work
The big difference between a standard clock in your home and an atomic clock is that the oscillation in an atomic clock is between the nucleus of an atom and the surrounding electrons.
Photo: National Bureau of Standards Director Dr. Edward Condon and Dr. Harold Lyons with the first atomic clock.
---
February 6, 2008 12:34 PM
[kml_flashembed movie="http://youtube.com/v/RNv5TMwAZlc" width="425" height="350" wmode="transparent" /]
---
February 6, 2008 12:16 PM
 [kml_flashembed movie="http://youtube.com/v/qmPm-YV9vdA" width="425" height="350" wmode="transparent" /]
We intentionally created conditions in which the Li-ON battery pack would explode inside a generic portable. The results are dramatic.
---
February 6, 2008 12:01 PM
[kml_flashembed movie="http://youtube.com/v/mAuKwTDGnCg" width="425" height="350" wmode="transparent" /]
---