Oct 15 2018 4:40PM GMT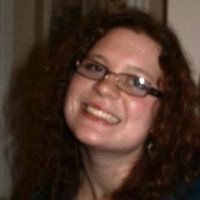 Profile: Kaitlin Herbert
Tags:
PACS (picture archiving and communication system) is a medical imaging technology used primarily in healthcare organizations to securely store and digitally transmit electronic images and clinically-relevant reports. Continued…
Quote of the Day
"With a PACS, a healthcare provider can access patient information or medical images essentially from anywhere in the world and review the most up-to-date scans and reports almost instantly." – Megan Charles
Learning Center
How hospitals are using the cloud for medical image storage
As the amount of medical imaging data continues to grow, many healthcare organizations are turning to the cloud for their medical image storage needs.
The current state of PACS software and where it goes from here
Many healthcare organizations are still using PACS software for their medical imaging needs. However, the technology is changing due in no small part to the introduction of the cloud as a backup or replacement for on-premises systems.
HPE 3PAR StoreServ all-flash fixes hospital's image problems
An Illinois health provider won an HPE 3PAR StoreServ 8450 all-flash array as part of a vendor-sponsored contest. The all-flash storage provides a flash cache to load radiology images faster.
A look at the leading medical imaging software on the market
Learn about the leading medical imaging software and how these products help blend old and new tech to promote collaborative healthcare environments.
What makes up a medical imaging system?
Learn about the technology that makes up a medical imaging system and see how it all helps healthcare organizations create, store and share medical images.
Trending Terms
DICOM
electronic health record
radiology information system
vendor neutral archive
personal health record
telepathology
Quiz Yourself
Risk analysis is a _________ component of the HIPAA Security Rule because it allows an entity to target its main security loopholes and deficiencies.
A. incisive
B. decisive
Answer