Feb 2 2018 3:41PM GMT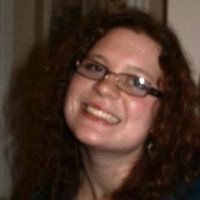 Profile: Kaitlin Herbert
Tags:
The Open Web Application Security Project (OWASP) is a not-for-profit group that helps organizations develop, purchase, and maintain software applications that can be trusted. Continued…
Quote of the Day
"OWASP is an open community dedicated to enabling organizations to conceive, develop, acquire, operate and maintain web applications that can be trusted." – Ernie Hayden
Learning Center
What the OWASP IoT security project means for device creation
The OWASP IoT security project aims to change the way developers and testers handle internet-connected devices. Find out how it aims to tackle IoT security.
OWASP Top Ten: Surviving in the cyber wilderness
The latest version of the OWASP Top Ten web application risks is much like previous versions, and that's not a bad thing at all.
How to identify and address overlooked web security vulnerabilities
Critical web security vulnerabilities can be resolved with proper tools, scanning and tests. Find out how to identify the top overlooked issues.
Why old security threats to web applications remain today
Old security threats to web applications refuse to go away. So, web application security best practices must evolve to meet both these and the newest threats.
Resolve web security issues with advice from industry experts
This feature has fixes for pressing web security issues in applications and offers advice on how to develop web apps without sacrificing quality or safety.
Trending Terms
application lifecycle management
OWASP Top Ten
attack surface analysis
application security
error handling
denial-of-service attack (DoS)
Writing for Business
A Web application firewall (WAF) is able to detect and _____ new unknown attacks by watching for unfamiliar patterns in the traffic data.
A. avoid
B. prevent
Answer