Jan 30 2008 1:53AM GMT

Profile: Margaret Rouse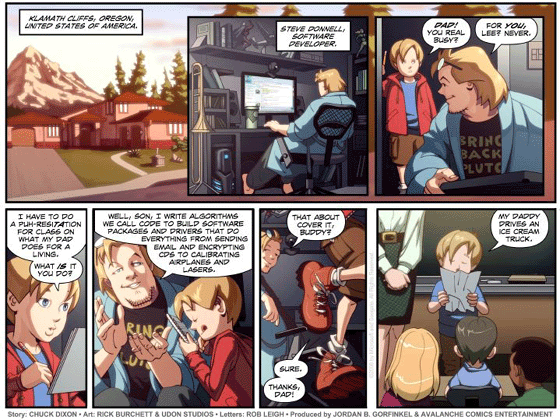 Microsoft is running another viral marketing campaign — this time they're creating a comic strip about IT pros. The strip will run for six months and they're inviting readers to send in story ideas. That's right — you think up the situation and they'll create the strip for it (if they chose your idea).
The HHH Comic Series is a daily web comic that adapts tech stories from actual IT Professionals and Developers – a web comic that reflects the real lives of IT Hero's such as you. Every business day we will release a new episode driven from suggestions from the IT community. Make sure you sign up for the RSS feed so you can have it delivered straight to your RSS enabled inbox or favorite RSS client when a new episode has been released. And remember – We want you to help drive the story!
You can submit your story ideas here. I'm going to submit one about computing in the cloud.