Nov 30 2018 7:08PM GMT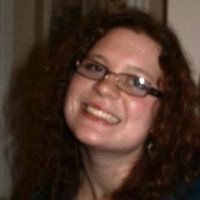 Profile: Kaitlin Herbert
Tags:
OSI (Open Systems Interconnection) is a reference model for how applications communicate over a network. Continued…
Quote of the Day
"The Open Systems Interconnection (OSI) model describes how the different software and hardware components involved in a network communication should divide their labor and otherwise interact." – John Burke
Learning Center
What is the difference between TCP/IP model and OSI model?
Our expert explains the difference between the OSI model vs. the TCP/IP model, and breaks down how the layers of the models relate to each other in terms of network communications.
How security, compliance standards prevent OSI layer vulnerabilities
To establish the best network cybersecurity, organizations should focus on creating a security and compliance framework for each OSI model. Read this tip to learn more about OSI layer vulnerabilities and the strategies to mitigate them.
Guide to identifying and preventing OSI model security risks: Layers 4 to 7
Organizations establishing network cybersecurity should focus on creating a framework to offset vulnerabilities in each layer of the Open Systems Interconnection. Read part two of this tip to learn more strategies to offset OSI model security risks in layers 4 to 7.
Layer 3 switches explained
Layer 3 switches are explained in this tip, including the difference between a switch, a router and a Layer 3 switch.
A comprehensive review of network performance monitors
Network performance monitors are crucial to today's data centers. In this buyer's guide, expert Andrew Froehlich takes a look at the systems that keep modern networks going.
Trending Terms
interoperability
ISO
layer 3
CMIP
TP0-TP4
ES-IS
Quiz Yourself
Inefficient use of bandwidth is the _____ of the network administrator's existence.
a. bane
b. bain
Answer