Mar 15 2018 7:28PM GMT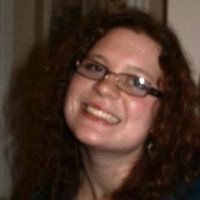 Profile: Kaitlin Herbert
Tags:
Operational intelligence (OI) is an approach to data analysis that enables decisions and actions in business operations to be based on real-time data as it's generated or collected by companies. Continued…
strong>Quote of the Day
"Applying machine learning models close to the data in a database allows the operational intelligence to be readily shared among different downstream users." – Mike Matchett
Learning Center
Why you need to design for analytics to succeed at IoT
Timely, reliable, accessible, trustworthy analytics is the future battlefield on which IoT wars will ultimately be won or lost.
Operational data store vs. data warehouse: How do they differ?
Considering operational data store vs. data warehouse platforms? It isn't an either-or question. They serve different purposes in analytics architectures.
CA mainframe tools ante up with AI
CA Technologies laces AI and machine learning into its mainframe software tools to shore up data management, as the company straddles users' evolving needs.
Integrated analytics gives users operational intelligence edge
Operational intelligence initiatives that integrate analytics into business processes can enable organizations to make better decisions on the fly, consultant David Loshin says.
SQL Server machine learning goes full throttle on operational data
As Microsoft invests in R and other technologies, SQL Server machine learning opens new analytics possibilities — that is, if IT shops can take advantage.
Trending Terms
real-time BI
advanced analytics
data visualization
IoT
self-service BI
predictive maintenance
Writing for Business
The user-training for the new business intelligence software was extensive, in the hopes that employees would be __________ by the change.
a. unphased
b. unfazed
Answer