Sep 22 2017 10:44PM GMT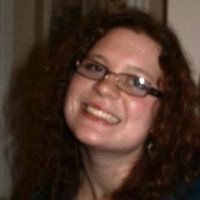 Profile: Kaitlin Herbert
Tags:
OpenStack Horizon is a web-based graphical user interface (GUI) for managing OpenStack compute, storage and networking services. Continued…
Quote of the Day
"Out of the 30+ modules accepted for the OpenStack project list, only four — Nova for compute, Glance for image management, Neutron for networking and the Horizon dashboard module — bear direct comparison to VMware." –
Jim O'Reilly
Learning Center
Before you deploy OpenStack, address cost, hybrid cloud issues
Before you deploy OpenStack, investigate concerns over cost, hybrid cloud, performance and updates to avoid a long-term cloud conundrum.
Five tips to overcome OpenStack management challenges
OpenStack management has been a challenge for users. Use tools such as Horizon and Tempest to reign in your open source cloud and simplify updates.
How can we customize the OpenStack Horizon dashboard?
Cloud admins can customize the OpenStack Horizon dashboard to modify its general layout and color scheme.
Step-by-step guide to acing your OpenStack installation
Bypass common OpenStack installation errors with this comprehensive tutorial to installing OpenStack on Ubuntu.
Tap into OpenStack container services for private, hybrid clouds
Learn how OpenStack Magnum and other tools, such as Kolla, Kuryr, Fuxi and Zun, work together to improve OpenStack container deployment.
OpenStack scalability still tests the patience of IT pros
OpenStack scalability is a pain point for users of the open source platform. Challenges stem from network modules, but third-party vendors are stepping in to help.
Trending Terms
OpenStack
GUI
self-service cloud computing
OpenStack Swift
Certified OpenStack Administrator
cloud orchestrator
IaaS
Quiz Yourself
________ cloud is best for businesses that require direct control over their environments.
a. public
b. private
Answer